Channels of Communication - Who Do I Contact?
The Millburn Township School District takes pride in its communication efforts with all stakeholders of the District. To ensure that your concerns or issues are heard by the appropriate individual who can provide you with a speedy response, the Board of Education and Superintendent ask that you follow the Channels of Communication outlined below. Our goal is to address concerns and issues quickly and efficiently through the individual(s) directly involved.
Many parent and community questions are easily and completely answered by communication directly with the educator in charge of the class or program. Each situation should be first addressed at whatever level the initial action was taken with appeals moving on to the next level on the chain of command. The easiest way to communicate is via e-mail, and a phone call is the next preferable way. Contact information such as e-mail addresses can be found on the staff directory listing found at each school under the Contact Us tab. These Channels of Communication will ensure a structured communications opportunity for all stakeholders and will allow the District to respond to all inquiries in a timely manner.
If you are not sure who to contact for your specific question, please call us at 973-376-3600.
Hotlines and Organizations: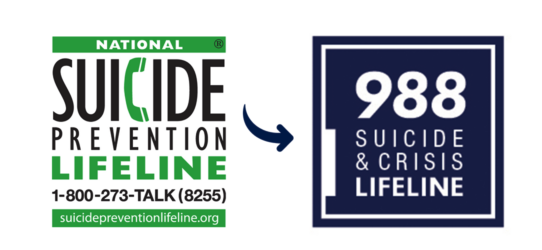 National Suicide Prevention Lifeline: 988
If you or your child is in crisis, 9-8-8 is the new 3-digit number to reach the National Suicide & Crisis Lifeline. Counselors are available 24/7 to provide support of all kinds.
Caring Contact: 1-800-273-8255 Text: 741-741
American Foundation for Suicide Prevention: www.afsp.org
The Trevor Project: http://www.thetrevorproject.org/
Suicide hotline for LGBTQ youth
New Jersey Hopeline: 1-855-654-6735
PerformCare: at 1-877-652-7624 - https://www.performcarenj.org
PerformCare can connect you and your child to behavioral health services through the New Jersey Children's System of Care. Staff is available 24 hours a day, 7 days a week, and 365 days a year at 1-877-652-7624. This can include Mobile Response, a 24/7 service where a specially trained behavioral health professional can come to someone's home within an hour of calling to diffuse a crisis and connect families and youth to needed services.
2NDFLOOR, NJ Youth Helpline – 1-888-222-2228 – www.2ndfloor.org
Confidential & anonymous helpline for youth ages 10-24
Grief Speaks: 973-912-0177 – www.griefspeaks.com
Workshops and counseling for all ages about coping with losses, transitions and grief
Good Grief, Inc. 908-522-1999, www.good-grief.org
Provides services to children, teens and young adults who have lost a parent or sibling.
NJ Department of Children and Families: www.state.nj.us/dcf - 1-877-652-7624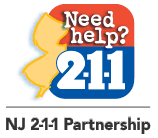 NJ 211 provides live assistance 24 hours a day, every day of the year. Our services are free, confidential and multilingual. There are several ways to reach us: By phone (simply dial 2-1-1); via text (send your zip code to 898-211); email (info@nj211.org); or chat with us online. Whichever method you choose, you will be communicating with a community resource specialist who has been educated about federal, state and local systems created to help people who are struggling. Our specialists have access to a resource database of over 8,800 community programs and services that assist people who need help with life's most basic needs... things like food, utilities, affordable housing, rental assistance, mental and physical health, substance use disorders, child care, senior needs, legal assistance, transportation, disability services and so much more. NJ 211 also serves as the State Homeless Hotline and New Jersey's Utility Assistance Hotline. Most recently, we were asked to support the NJ Department of Health by serving as the number to call when looking for general information about state directives and services related to Covid-19.